---
Key Features
Order Dynamics is a state of the art system that allows Management to view stock on hand in real time.
Over 30 Pharmaceutical Wholesalers participate on one screen.



Complete Supply
Chain Management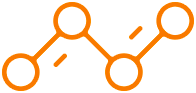 Live Stock on
Hand data

Multiple Wholesalers
1 Screen
---

Real time Sales
Projections

Saves
Time

Easily
exportable data
Order Dynamics assists me in my role as OTC 2 Regional Sales Manager by, Allowing my team to manage stock levels at all wholesalers at one glance, My team are more effective by having the information on hand to inform customers making them proactive instead of reactive regarding stock levels, The team are more professional and empowered having the information on hand instead of having to call me or wholesalers individually to find out if they have stock, Orders can be lost to the opposition if not immediately re-routed, Colour coding allows the reps to see where stock levels are low especially when no other wholesaler has stock and customers need to order urgently.

Dear Order Dynamics Team! Thank you for a super programme and top quality service at all times! It's a pleasure to work with you all! Best wishes to all,
---
About
Order Dynamics is a state of the art system that allows management to view their stock in real time, at over 30 participating Pharmaceutical wholesalers and distributors, on one screen. The system allows your sales team to see live stock on hand levels which ensures an efficient and time saving ordering process.
Contact Us
Johannesburg Physical Address: 30 Impala Rd, Chiselhurston, Sandton, 2196
Tel: +27 (11) 286-3400
Fax: +27 (11) 286-3430
Email: information@orderdynamics.co.za
More..
---